Frequency® Xcel Toric XR 6pk
By CooperVision
(Box of 6 lenses)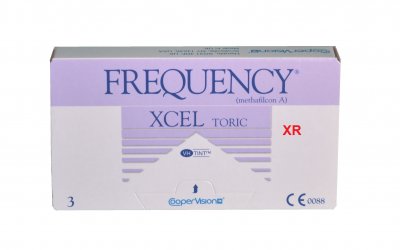 Price: $0.00
NO LONGER AVAILABLE
---
Enter your Prescription
Only need contact lenses for one eye? No problem uncheck the box for the other eye.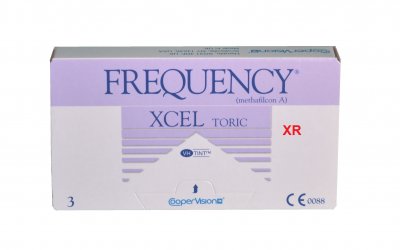 Contact Lens Details
This lens has a 55% water content and offers exceptional visual performance in low and high contrast environments. It is easy to insert and remove. Exceptional visual acuity results from excellent overall stability and lens optics. It is a Monthly Replacement lens.
Thanks to an extended range of prescription powers, Frequency Xcel Toric XR lets virtually anyone with astigmatism wear a monthly soft toric lens. Imagine: no more glasses or conventional toric lenses that you only replace once a year. Non exchangeable product.
THIS PRODUCT IS NO LONGER AVAILABLE.