1-Day Acuvue® TruEye 90pk
By Johnson & Johnson
(Box of 90 lenses)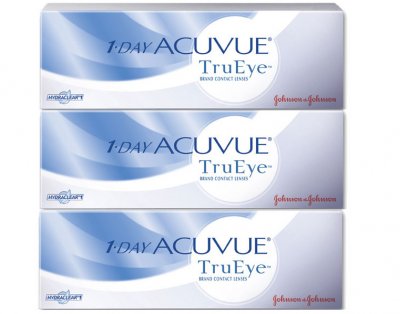 Price: $127.00
Only available while stock lasts. New Product Acuvue Oasys 1 Day
---
Enter your Prescription
Only need contact lenses for one eye? No problem uncheck the box for the other eye.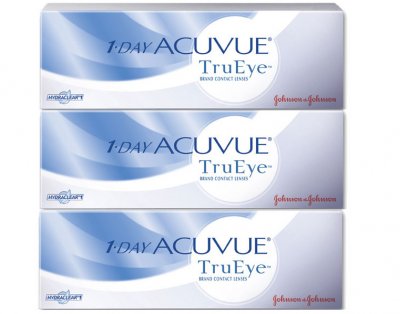 Contact Lens Details
LIMITED STOCK
When stock is unavailable this product will be replaced with Acuvue Oasys 1 Day

Order the new product Acuvue Oasys 1 Day

1 Day Acuvue Trueye Contact Lenses are a most convenient way to wear contact lenses. Enjoy a fresh, clean contact lens every day. Perfect for everyday or occassional wear. Great for sports.
Wear/Replacement: Daily Wear/1 day replacement
Water content: 46%
Lens Material: Narafilicon A
Technology: Hydraclear
UV Protection: Yes
Visibility tint: Yes