SofLens® Daily Disposable 30pk
By Bausch & Lomb
(Box of 30 lenses)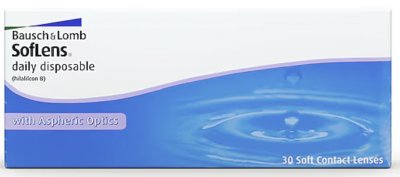 Price: $48.00
Soflens contact lenses will be replaced with Biotrue One Day
---
Enter your Prescription
Only need contact lenses for one eye? No problem uncheck the box for the other eye.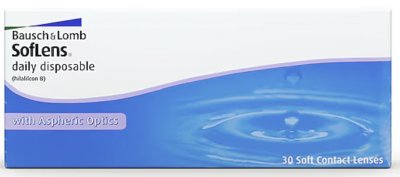 Contact Lens Details
Soft comfortable contacts with 59% water and no daily cleaning or storage required. Deposit resistant material. Visibility tint.
NEW PRODUCT ORDER THIS
Orders for Soflens can take up to 4 weeks.