Biotrue® ONEday for Astigmatism 90pk
By Bausch & Lomb
(Box of 90 lenses)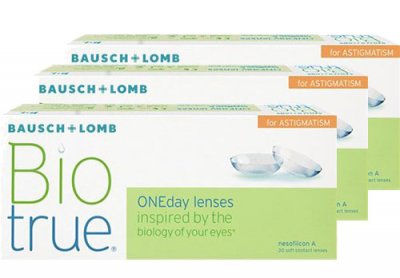 Price: $105.00
Biotrue ONEday for Astigmatism contact lenses provides comfortable vision for up to 16 hours.
---
Enter your Prescription
If you only require contact lenses for one eye uncheck the box for the other eye.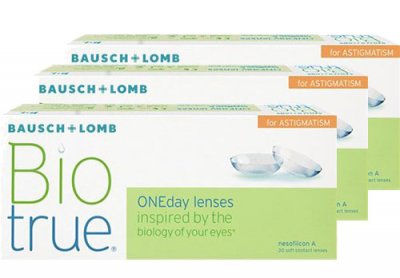 Contact Lens Details
These contact lenses mimic the lipid layer of the tear film. Biotrue ONEday provides a smooth optical surface and resists dehydration for up to 16 hours. High Definition Optics for crisp clear vision.
Single Use Daily Disposable Contact Lens
Material: nesofilcon A
Water Content: 78%
Visibility tint: 78%
UV protection