ACUVUEŽ Oasys 1-Day 90pk with HydraLuxe
By Johnson & Johnson
(Box of 90 lenses)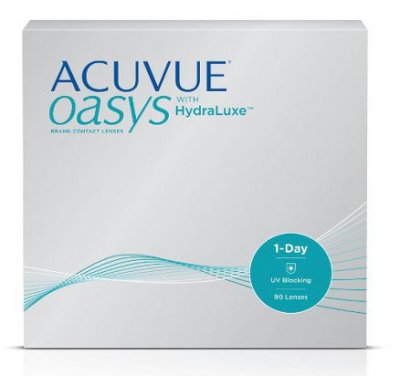 Price: $110.00
ACUVUE OASYS 1-DAY Contact Lenses with HydraLuxe Technology to keep your eyes feeling comfortable throughout the entire day.
---
Enter your Prescription
If you only require contact lenses for one eye uncheck the box for the other eye.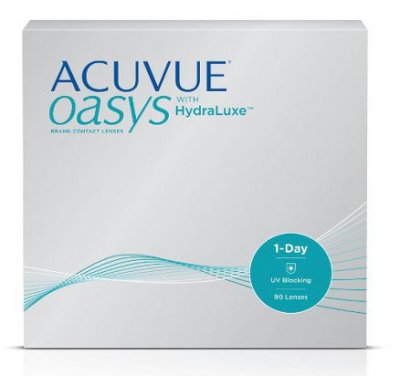 Contact Lens Details
ACUVUE OASYS 1-DAY contact lenses have tear-like properties that work with your natural tear film each day, providing all-day performance and excellent comfort, vision and handling.
Wear/Replacement: Daily Wear/Daily replacement
Water content: 38%
Lens Material: Senofilicon A
Technology: Polyvinyl pyrrolidone PVP using HydraLuxe
UV Protection: Yes Class 2
Visibility tint: Yes