DAILIES AquaComfort Plus Toric 30pk
By Alcon
(Box of 30 lenses)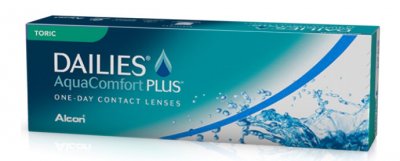 Price: $54.00
DAILIES AquaComfort Plus Toric Contact Lenses with blink activated moisture for advanced all day comfort.
Enter your Prescription
If you only require contact lenses for one eye uncheck the box for the other eye.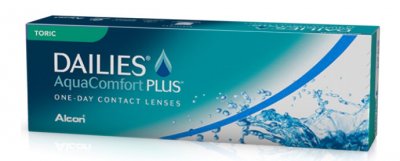 Contact Lens Details
These lenses are comfortable and convenient. Dailies have blink-activated moisture technology which provides consistent clear vision.

Material: nelfilcon a
Unique Blink-Activated Moisture System
These lenses have the same fitting characteristics as the Focus Dailies Aqua Release so there is no need to be re fitted.