Biotrue® ONEday for Presbyopia 90pk
By Bausch & Lomb
(Box of 90 lenses)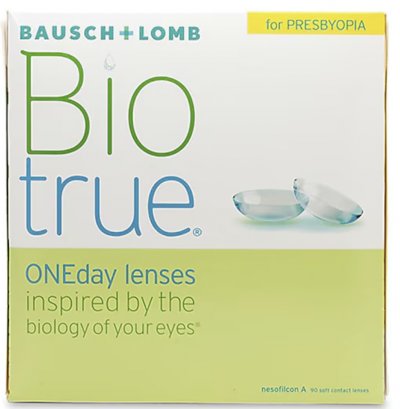 Price: $105.00
Biotrue ONEday for prespyopia are the first daily disposable lenses to feature bio-inspired HyperGel, a silicone-free material designed to work like the eye.
---
Enter your Prescription
If you only require contact lenses for one eye uncheck the box for the other eye.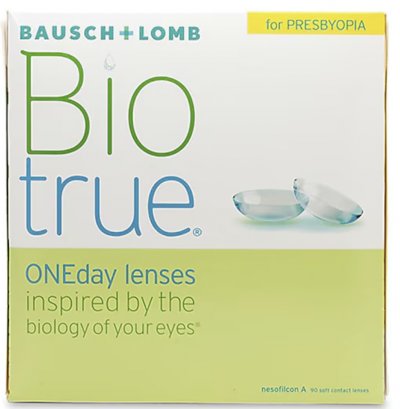 Contact Lens Details
Bausch + Lomb 3-Zone Progressive Design.
You are constantly changing where you are looking, whether reading, working on a computer, or driving, it is important that your multifocal lenses keep up. Biotrue ONEday for Presbyopia features 3-Zone Progressive Design for clear vision up close, far away, and in between.