DAILIES® Total 1 90pk
By ALCON
(Box of 90 lenses)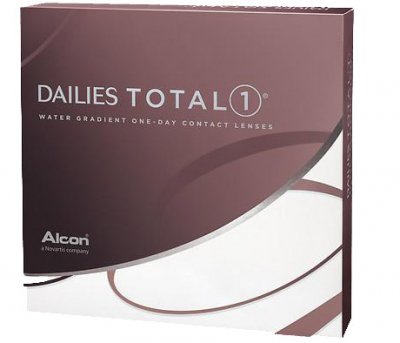 Price: $138.00
DAILIES TOTAL 1 is the only water gradient contact lens and its almost 100% water.
---
Enter your Prescription
Only need contact lenses for one eye? No problem uncheck the box for the other eye.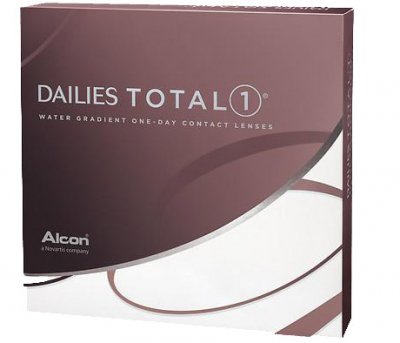 Contact Lens Details
This contact lens is almost 100% water at the outermost surface, its silky-smooth surface provides added comfort. Its 6 times more breathable than other daily disposable contacts. The newest choice for WHITE HEALTHY looking eyes.
Wear/Replacement: Daily
Water content: 80%
Lens material: delefilcon A
Visibility tint: Handling Tint