1-Day Acuvue® Moist 90pk
By Johnson & Johnson
(Box of 90 lenses)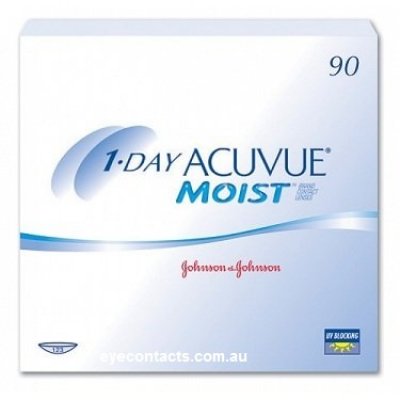 Price: $83.00
1 Day Acuvue Moist daily contact lenses made with lacreon technology to provide enhanced hydration for comfortable contact lens wear.
---
Enter your Prescription
Only need contact lenses for one eye? No problem uncheck the box for the other eye.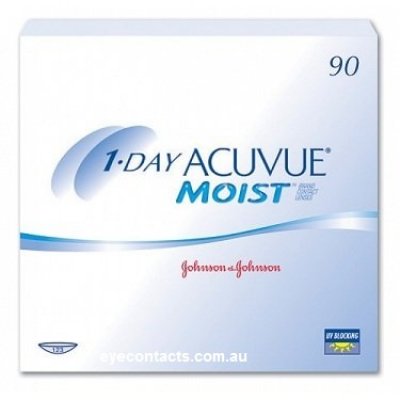 Contact Lens Details
Acuvue 1 Day Moist Daily 90 pack contact lenses are designed to help eyes stay moist whilst providing excellent clarity and comfort throughout the day. These contact lenses are made with LACREON technology which locks moisture into the lens.

Acuvue 1 day are the preferred choice for allergy sufferers, clinical research shows that a fresh pair of contact lenses every day provide improved comfort for people suffering from mild discomfort and/or itching associated with allergies while wearing contacts.

Wear/Replacement: Daily Wear/Daily Replacement
Water content: 58%
Lens Material: Etafilicon A
Technology: Lacreon
UV Protection: Yes
Visibility tint: Yes