SofLens® Toric for Astigmatism 6pk
By Bausch & Lomb
(Box of 6 lenses)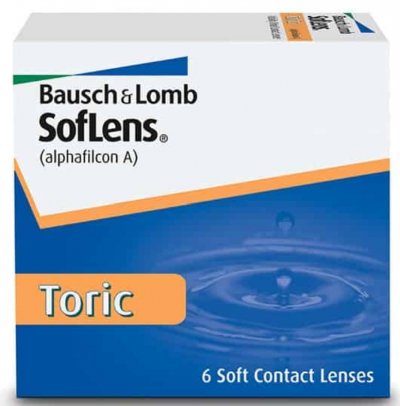 Price: $81.00
SofLens Toric for Astigmatism Contact Lenses - see details
---
Enter your Prescription
Only need contact lenses for one eye? No problem uncheck the box for the other eye.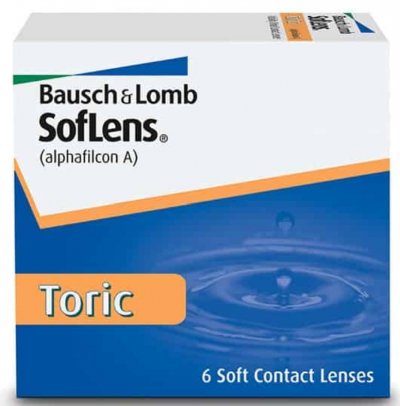 Contact Lens Details
SofLens Toric contact lens has a unique design that is exceptionally easy to wear. It provides clear vision and exceptional comfort. After two weeks, throw your lenses away and start over with a fresh pair.
The patented Lo-Torque design keeps SofLens Toric lenses very stable during wear, and the advanced optics correct astigmatism by refocusing light to a single point for sharp, clear vision.
Bausch & Lomb SofLens Toric is a Daily Wear 2 weekly replacement lens designed for people with astigmatism.
Light blue visibility tint for easy handling.
The cyl -2.75 is only available with MINUS powers.

4 Week delay on orders for SofLens ORDER THIS