SofLens Daily Disposable 30pk Contact lenses
By Bausch & Lomb
(Box of 30 lenses)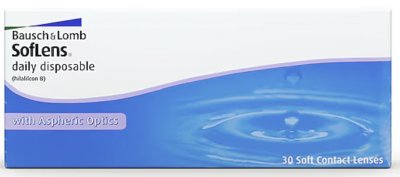 Price: $30.00
Soft comfortable contacts with 59% water and no daily cleaning or storage required.
Enter your Prescription
If you only require contact lenses for one eye uncheck the box for the other eye.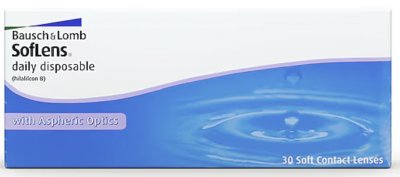 Contact Lens Details
SofLens? One Day disposable contact lenses are single use lenses. Soft lenses for maximum comfort.
Deposit resistant material. Visibility tint.