AIR Optix® for Asitgmatism 3pk
By Alcon
(Box of 3 lenses)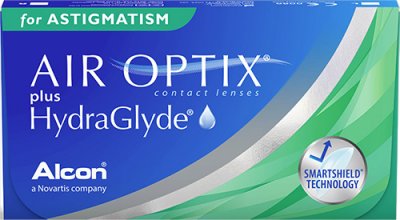 Price: $50.40
Air Optix for Astigmatism Contact Lenses provide clear, comfortable and consistently stable vision. High oxygen flow and no more drying out.
---
Enter your Prescription
If you only require contact lenses for one eye uncheck the box for the other eye.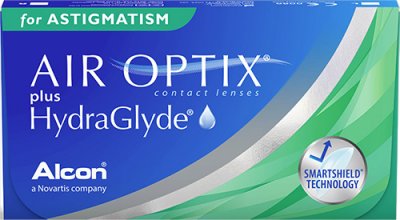 Contact Lens Details
Patented, permanent, biocompatible plasma surface treatment resists deposits and maintains excellent wettability. High oxygen flow to the eye and very-smooth surface for eye comfort.
Wear:Daily or up to 6 nights
Manufacturer:Alcon
Brand:Air Optix
Replacement:Monthly
Lenses per box:3
Colour:Visibility tint - blue