PureVision Contact Lenses 6pk
By Bausch & Lomb
(Box of 6 lenses)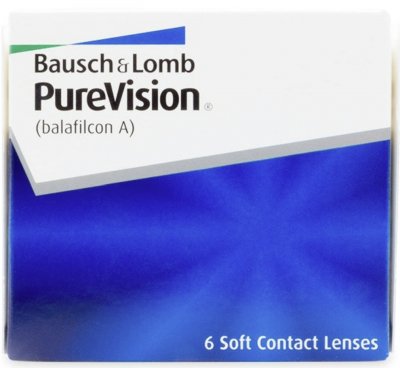 Price: $147.00
Designed to provide 30 days of excellent vision and comfort. Monthly replacement lenses.
---
Enter your Prescription
Only need contact lenses for one eye? No problem uncheck the box for the other eye.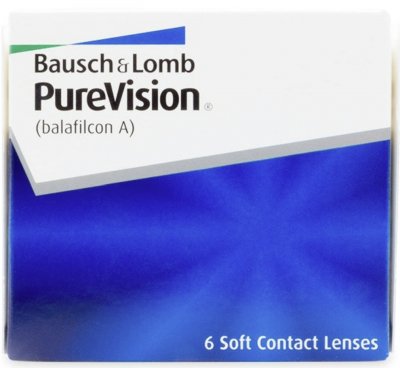 Contact Lens Details
PureVision contact are made with AerGel technology the surface treatment process transforms hydorphobic silicone to hydrophilic silicate. Purevision is designed to resist protein build up.

The lens must be cleaned and disinfected whenever it is removed from the eye and discarded after 30 days.

When wearing contact lenses for extended wear there is an increased risk of microbial keratitis. Never wear your lenses for longer than the recommended period or if the lens is damaged.

6 WEEK DELIVERY DELAY. ORDER THE NEW LENS

Avoid harmful or irritation vapors and fumes while wearing lenses. If aerosol products are used while wearing lenses, be careful and keep eyes closed until the spray has settled.

Always care for your purevision with proper care as recommended by your optometrist.

If you experience any discomfort or itching remove the lens immediately and contact your eye care provider.
Daily wear Monthly Replacement /or
30 days Continuous wear
Water Content: 36%
Visibility Tint: Light Blue