Focus Night & Day Air Optix® 6pk
By Alcon
(Box of 6 lenses)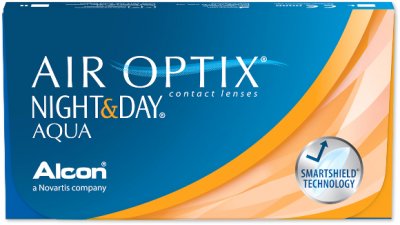 Price: $95.00
This product has been re branded and will be replaced with the new Air Optix Night & Day Aqua.
---
Enter your Prescription
If you only require contact lenses for one eye uncheck the box for the other eye.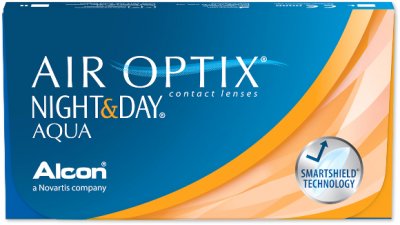 Contact Lens Details
NIGHT & DAY? are the contact lenses you can wear continuously for up to 30 nights and days.
Up to 30 days of continuous, natural vision means complete day-to-day freedom ? no daily insertion and removal, no cleaning and no lens care product expense.
* Feel less dry than ordinary soft contact lenses
* Provide sharp, clear vision any time of the day or night
Convenient vision correction that fits with your busy lifestyle
Stop the never-ending routine of removing and cleaning lenses (for up to a month). Now you can wake up and go to sleep with the freedom of NIGHT & DAY? lenses.
THIS PRODUCT HAS BEEN REPLACED BY AIR OPTIX NIGHT AND DAY AQUA