Biofinity® Toric XR (2x3pk)
By CooperVision
(Box of 6 lenses)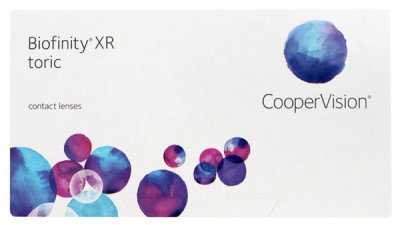 Price: $130.00
Biofinity XR contact lenses offers outstanding comfort day and night. (6 months supply)
---
Enter your Prescription
Only need contact lenses for one eye? No problem uncheck the box for the other eye.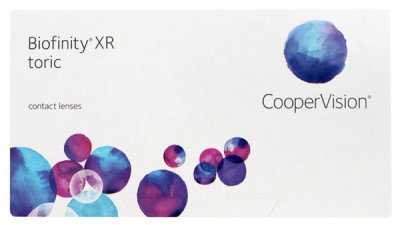 Contact Lens Details
MADE TO ORDER PRODUCT. 4 TO 6 WEEK DELAY.

Biofinity XR contact lenses are made from the breakthrough Aquaform material that allows greater levels of oxygen to freely flow through the lens to the eye. Higher oxygen means whiter and healthier looking eyes. Clearly a remarkable extended wear contact lens. Without additives, coatings, wetting agents or surface treatments, Biofinity offers real comfort and natural breathability, giving you improved contact lens performance at any time of day or night.
Biofinity has a high level of water so the lens remains soft and silky for extra comfort through the day and night. With this perfect balance of water and exceptionally high levels of oxygen, wearing a Biofinity contact lens is almost as natural as wearing no lenses at all.

Wear/Replacement: 30 day continuous wear/monthly replacement
Water content: 48%
Lens material: comfilcon A
Technology: Optimised Toric Lens Geometry
Visibility tint: Light blue