1-Day Acuvue® Moist Multifocal 90pk
By Johnson & Johnson
(Box of 90 lenses)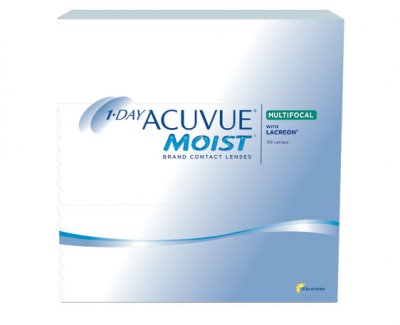 Price: $127.00
1 DAY ACUVUE MOIST MULTIFOCAL Contact Lenses are suitable for close up and distance vision focusing.
---
Enter your Prescription
Only need contact lenses for one eye? No problem uncheck the box for the other eye.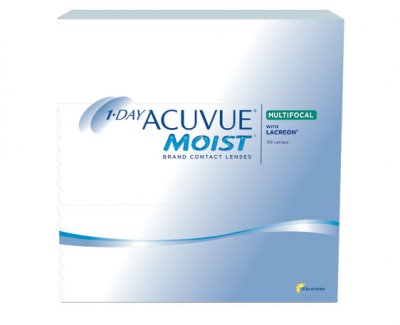 Contact Lens Details
1 Day Acuvue Moist Multifocal contact lenses are a single use daily disposable contact lens. They provide clear vision at all distances,work well in low light conditions and will not dry out during the day so your eyes remain moist and healthy. Enjoy excellent focus at all distances.
Wear/Replacement: Daily Wear/1 day replacement
Water content: 58%
Lens Material: Etafilicon A
Wetting Agent: Embedded PVP
UV Protection: Yes Class 2
Visibility tint: Yes