Biofinity® Multifocal 6pk
By CooperVision
(Box of 6 lenses)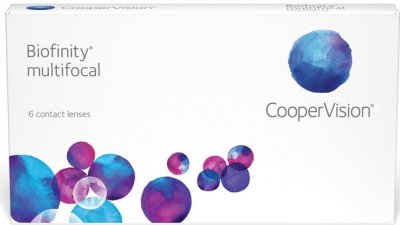 Price: $102.00
Biofinity Multifocal Contact Lenses provide high-performance for both near and far vision
---
Enter your Prescription
Only need contact lenses for one eye? No problem uncheck the box for the other eye.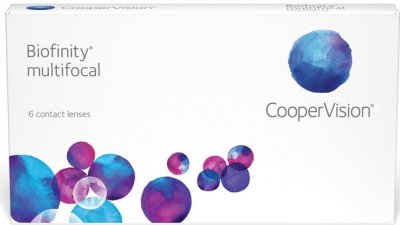 Contact Lens Details
Biofinity Multifocal is a high-performance, monthly silicone hydrogel lens for people with presbyopia. This lens combines two unique technologies Aquaform Comfort Science lens material and the proven Balanced Progressive Technology multifocal contact lens design. Aquaform Comfort Science creates a lens material that provides high oxygen performance, keeping your eyes white and healthy. The material holds water within the lens making it naturally wet, soft and resistant to dehydration or protein deposits. Meanwhile, the Balanced Progressive Technology lens design delivers excellent vision at any distance ? near, far and intermediate.

Wear/Replacement: 30 Day continuous Wear/Monthly Replacement
Water content: 48%
Lens material: comfilicon A
Technology: Aquaform
Visibility tint: Light blue