1-Day AcuvueŽ TruEye 30pk
By Johnson & Johnson
(Box of 30 lenses)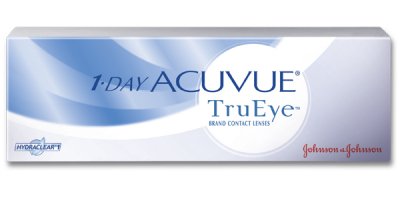 Price: $45.00
1 Day Acuvue TruEye Contact Lenses are FIRST daily disposable contact lens made in breathable silicone hydrogel material. BUY THREE BOXES FOR $36.00 each.
---
Enter your Prescription
If you only require contact lenses for one eye uncheck the box for the other eye.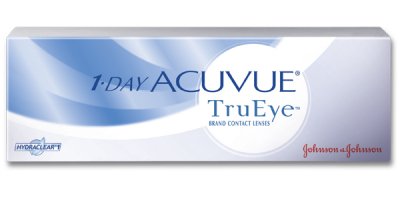 Contact Lens Details
Healthy wear daily replacement contact lens. Narafilcon A - an innovative silicone hydrogel material saturated with a locked-in super smooth wetting agent. Narafilcon A delivers 98% oxygen flux to the cornea.
Wear/Replacement: Daily Wear/1 day replacement
Water content: 46%
Lens Material: Narafilicon A
Technology: Hydraclear
UV Protection: Yes
Visibility tint: Yes