PureVision2® HD Presbyopia 6pk
By Bausch & Lomb
(Box of 6 lenses)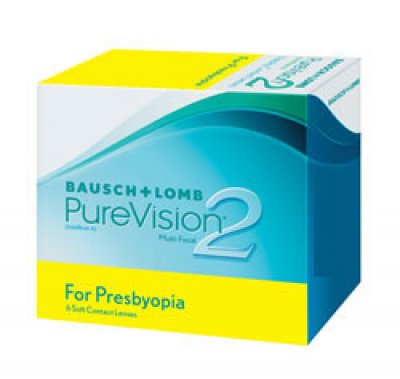 Price: $94.00
PureVision2 for Presbyopia Contact Lenses use 3 zone progressive design for natural vision.
---
Enter your Prescription
If you only require contact lenses for one eye uncheck the box for the other eye.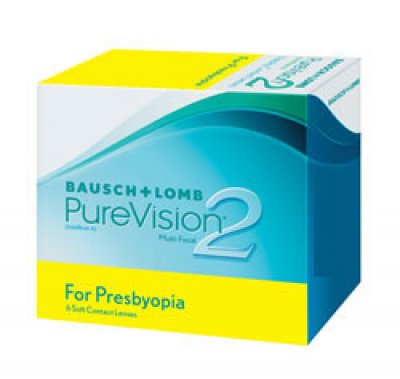 Contact Lens Details
PureVision2 HD contact lenses are made using next generation 3 zone progressive design for better vision without compromising distance vision. Improved vision at all distances for a more natural visual experience. Comfort Moist coating for added lens comfort.
6 lenses per pack. Monthly Replacement