Biotrue® ONEday Disposable 90pk
By Bausch & Lomb
(Box of 90 lenses)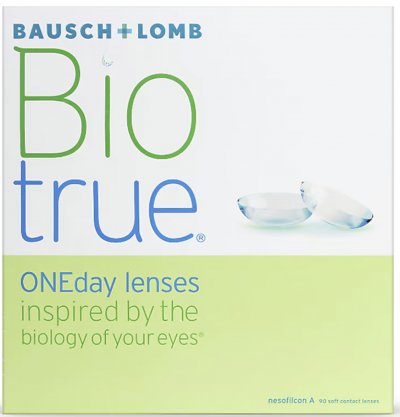 Price: $84.00
Silicon Free Contact Lenses.
---
Enter your Prescription
Only need contact lenses for one eye? No problem uncheck the box for the other eye.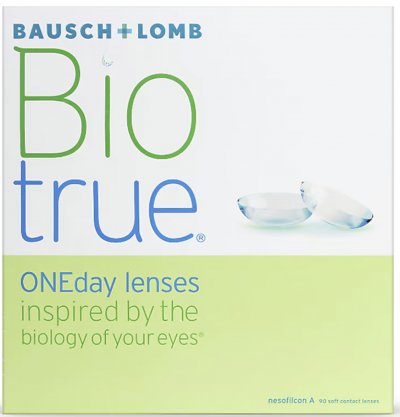 Contact Lens Details
BioTrue ONEday daily disposable contact lenses are made with HyperGel a silicone-free material which is designed to work like your eyes. The lenses have a high oxygen permeability and have the same water content as the cornea making them extremely comfortable, and have high definition optics for crisp, clear vision.
Excellent clear vision throughout the day
Lets your eyes breathe so they stay healthy, bright and white.

Wear/Replacement: Daily/Single use
Water content: 78%
Lens material: Nesofilcon A
Visibility tint: Yes
Other: UVA/UVB protection