ACUVUE® OASYS with Transitions™ 6pk
By Johnson & Johnson
(Box of 6 lenses)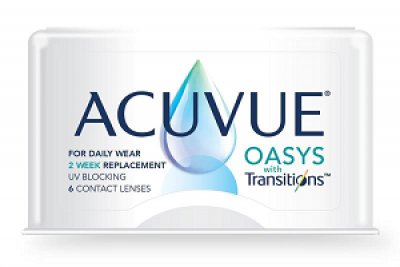 Price: $55.00
Acuvue Oasys with Transitions contact lenses that adapt to light levels around you.
---
Enter your Prescription
Only need contact lenses for one eye? No problem uncheck the box for the other eye.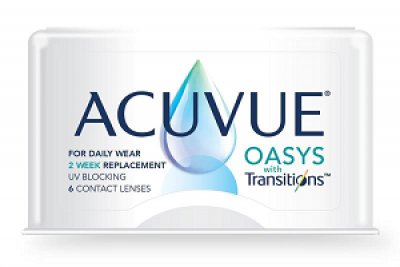 Contact Lens Details
ACUVUE OASYS with Transitions are the first-of-its-kind contact lens that seamlessly adapts to changing light to provide all-day soothing vision. ACUVUE OASYS with Transitions use photochromic technology developed in partnership with Transitions Optical Inc.
Wear/Replacement: 2 Weekly
Water content: 38%
Lens material: Senofilcon A
Technology: HYDRACLEAR Plus & Light Intelligent Technology
Visibility tint: Yes