ACUVUE® OASYS with Transitions™ 6pk
By Johnson & Johnson
(Box of 6 lenses)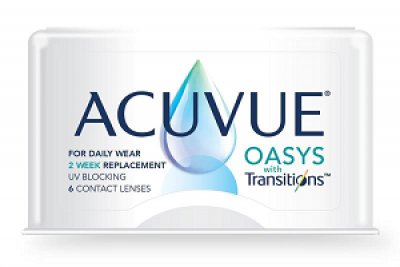 Price: $68.00
Acuvue Oasys with Transitions contact lenses that adapt to light levels around you.
Enter your Prescription
If you only require contact lenses for one eye uncheck the box for the other eye.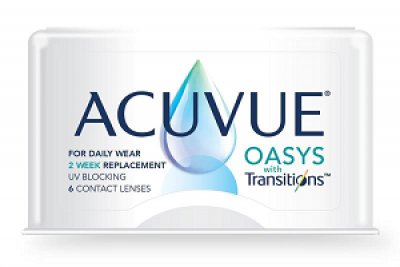 Contact Lens Details
ACUVUE OASYS with Transitions are the first-of-its-kind contact lens that seamlessly adapts to changing light to provide all-day soothing vision. ACUVUE OASYS with Transitions use photochromic technology,2 developed in partnership with Transitions Optical Inc.
Wear/Replacement: 2 Weekly
Water content: 38%
Lens material: Senofilcon A
Technology: HYDRACLEAR Plus & Light Intelligent Technology
Visibility tint: Yes