Acuvue2® - 2x6 pack(Value Pack)
By Johnson & Johnson
(Box of 12 lenses)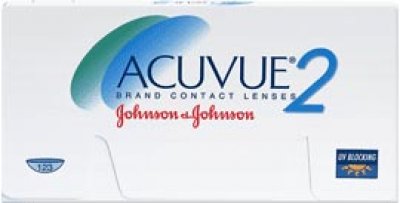 ---
Enter your Prescription
Only need contact lenses for one eye? No problem uncheck the box for the other eye.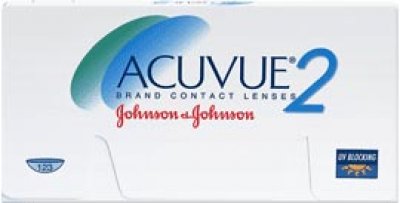 Contact Lens Details
When it comes to your vision, you want the very best. So naturally ACUVUE 2 Brand Contact Lenses from Johnson & Johnson Vision Care are a great choice for you.

ACUVUE is designed to be worn as a two-week daily wear lens (which means you take the lenses out each night).

They can also be worn as a one-week extended wear lens (which means you can sleep in them. 7 out of 10 who wear ACUVUE have better than 20/20 vision

As they are easy to insert and remove, they are great for first-time wearers.
Recommended Replacement: Daily wear - replace every two weeks
Material: Etafilcon A
Water Content: 58%
Tint: Blue handling