PureVision® Toric for Astigmatism 6pk
By Bausch & Lomb
(Box of 6 lenses)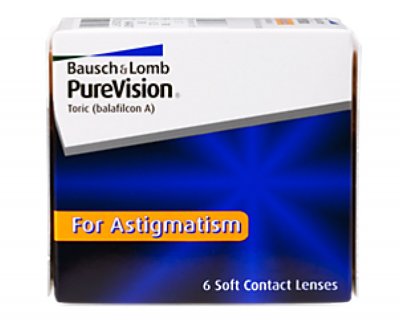 Price: $110.00
The surface of PureVision Toric contact lenses has been clinically proven to resist the build up of bacteria & debris.
---
Enter your Prescription
If you only require contact lenses for one eye uncheck the box for the other eye.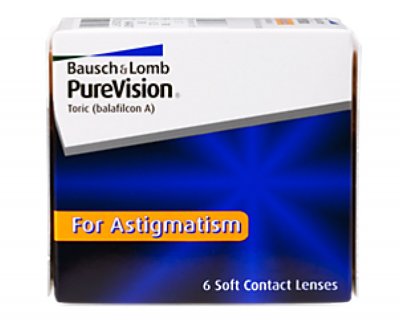 Contact Lens Details
We recommend switching to the newer version of this product. Purevision2 for Astigmatism.
6 WEEK DELIVERY DELAY. ORDER THE NEW LENS
Bausch and Lomb have increased the price of the original Purevision Toric for Astigmatism as the product is in the process of being discontinued and they want to encourage you to switch to the newer product. Purevision2 for Astigmatism.