Frequency Xcel Toric XR 3PK
(Box of 3 lenses)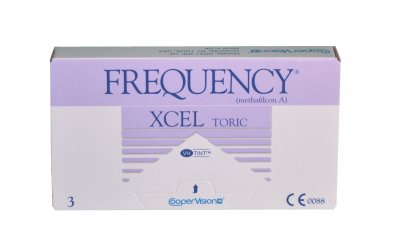 Price: $85.00
Frequency Xcel Toric contact lenses take two to three weeks to be delivered. Select your prescription carefully as we do not exchange this product.
Enter your Prescription
If you only require contact lenses for one eye uncheck the box for the other eye.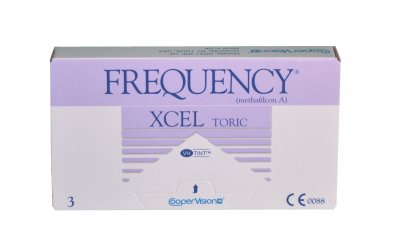 Contact Lens Details
Frequency® Xcel XR toric is suitable if you have a high level of astigmatism.
UltraSync® Technology provides minimal rotation, and is a comfortable contact lens. It is easy to handle with a pale blue handling tint.
The contact lens parameters meet most vision requirements
Non exchangeable product.