AIR Optix® for Asitgmatism 3pk
By Alcon
(Box of 3 lenses)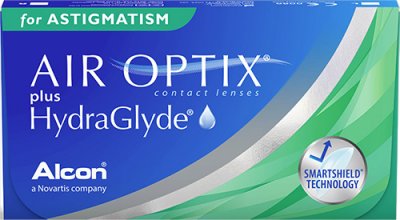 Price: $60.00
Air Optix for Astigmatism Contact Lenses now with Hydraglyde provide clear, comfortable and consistently stable vision. High oxygen flow and no more drying out.
---
Enter your Prescription
Only need contact lenses for one eye? No problem uncheck the box for the other eye.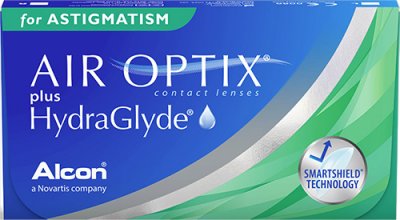 Contact Lens Details
Patented, permanent, bio-compatible hydraglyde plasma surface treatment resists deposits and maintains provides longer lasting hydration. High oxygen flow to the eye and very-smooth surface for eye comfort.
Wear:Daily or up to 6 nights
Manufacturer:Alcon
Brand:Air Optix
Replacement:Monthly
Lenses per box:3
Colour:Visibility tint - blue