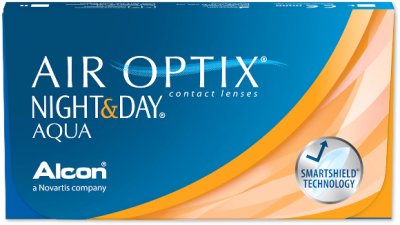 Our Price: $75.00
Contact Lenses that you can Live, Work and Sleep in.
Enter your Prescription
If you only require contact lenses for one eye uncheck the box for the other eye.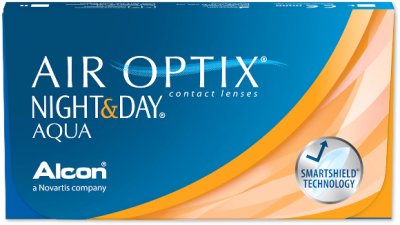 Contact Lens Details
Are you the type to doze off now and then wearing your lenses? AIR OPTIX NIGHT & DAY AQUA contact lenses may be right for you. These contact lenses are designed to work around the clock to keep up with you and your busy lifestyle. With the highest oxygen transmissibility of any available soft contact lens, they provide comfort day after day - even overnight.
FDA approved for daily wear and extended wear for up to 30 nights of continuous wear. Provides extraordinary, enduring comfort all night and day. Air Optix cares for your eye health.